Need to Know…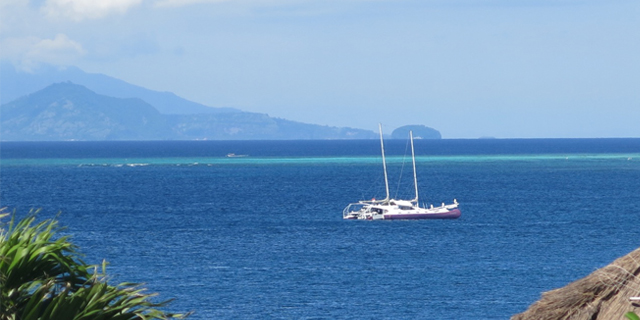 The last boat to leave from Bali is at 5pm so if your flight arrives after 3.30pm there is a very good chance that you will have to overnight in Bali. Should your flight timings not permit, we recommend staying the night in Sanur and heading on the first boat to Lembongan the next day.Depending on traffic, travel time from the airport is approximately 30 minutes if you take the toll road. There are no night boats to the island.
You will need to take off your shoes and wade through the water to get on and off the boat so we recommend wearing shorts and having the right footwear for when you arrive. Don't leave your mobile phone in your pocket – it might get wet!
There is just one ATM on the island and it is not always reliable. We do not yet have credit card facilities so please bring sufficient cash for your stay.
We want your stay at Komodo Garden at Sandy Bay to be memorable for all the right reasons so if we can help you with anything prior to your arrival, please let us know!